Residential Remodel Design Build
Remodeling and upgrading your home shouldn't be a headache, it should be an exciting time! Whether you have all the plans drawn up already, or you need some help with the design build, the professional electricians at Ace Electric are here to help with your vision.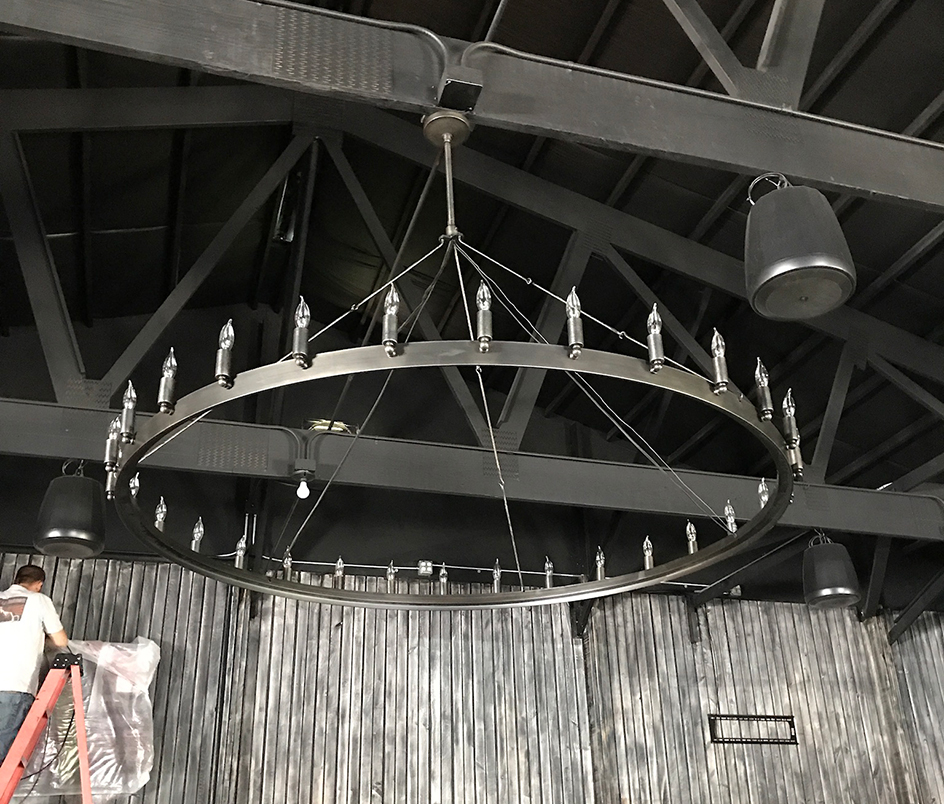 Finishing that basement project this spring? Give us a call, and let us take the worry and hassle out of your electrical planning. Finally decided to take your garage to the next level? Ace Electric can have that wiring done in no time, whether it's a simple lighting system or a whole home security system.
If you're looking for a real upgrade to your homes' lighting and ambience, it may be time to look into residential LED lighting. Not only does LED lighting provide your home with a more elegant look, it saves your family money in the process. Residential LED lighting uses 75% less energy and lasts 25 times longer than incandescent lighting. That's a smart choice for you and your home!
If you need some help getting the upgrade ideas started, here are just a few that Ace Electric's residential professionals can do for you and your home:
Basement Finishing
Kitchen and Bathroom Upgrades
Under Cabinet/Pendent Lighting
LED Retrofits
Lighting on Demand Controllers
Motion Sensors
Recessed Lighting
No matter what you have in mind, the certified professionals at Ace Electric are here to deliver. We've been helping families upgrade their homes in the Black Hills area for over 20 years. Let us help bring your vision to light.
Address
 22761 Mule Deer Trail
Box Elder, SD 57719
Phone Number
605-719-7393 (Brad)
Hours
Monday-Friday
8:00 am to 5:00 pm
Contact Us
Address
22761 Mule Deer Trail
Box Elder, SD 57719
Phone Number
605-719-7393 (Brad)