Commercial LED Retrofit
Whether looking to upgrade the look of your commercial lighting, or to conserve energy and save money on your lighting costs, a commercial LED retrofit installation from the professionals at Ace Electric is sure to satisfy your needs.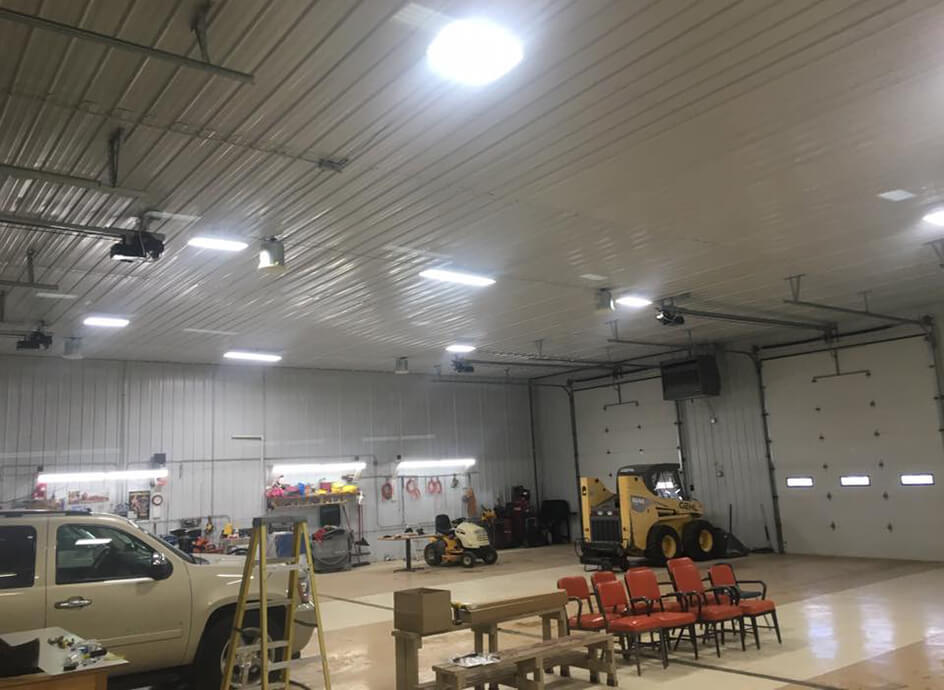 Upgrading your properties lighting to LED will not only produce a more sophisticated look, but over time will save you some serious money on your energy costs. Commercial LED lighting has been shown to reduce a buildings lighting costs by up to 80%, while simultaneously increasing your properties market value. From parking garages to restaurants, office buildings and big box stores, upgrading to LED lighting retrofit is a guaranteed way to keep your property in the spotlight, while keeping more money in your bank account. Did we mention that LED systems increase your properties market value?
Another great reason to consider upgrading to commercial LED, is the maintenance aspect. LED lighting systems last longer than your standard fluorescent lighting systems, so owners save in two areas: the cost of the replacement lamps, and the labor costs of replacing the bulbs and ballasts.
There are many benefits to upgrading to commercial LED lighting systems, and our expert staff at Ace Electric are available to tell you all about them.
Call and schedule an appointment today to discuss all the options available to you, and take the first step towards a more energy-efficient, environmentally friendly, and cost effective way to light your commercial properties.
Address
 22761 Mule Deer Trail
Box Elder, SD 57719
Phone Number
605-719-7393 (Brad)
Hours
Monday-Friday
8:00 am to 5:00 pm
Contact Us
Address
22761 Mule Deer Trail
Box Elder, SD 57719
Phone Number
605-719-7393 (Brad)