Commercial Remodel Design Build
Are you considering upgrading, remodeling, or putting on an addition to your commercial building? The certified professionals at Ace Electric are here to help you achieve the best results, at an affordable price, and with the satisfaction of knowing it's getting done right the first time.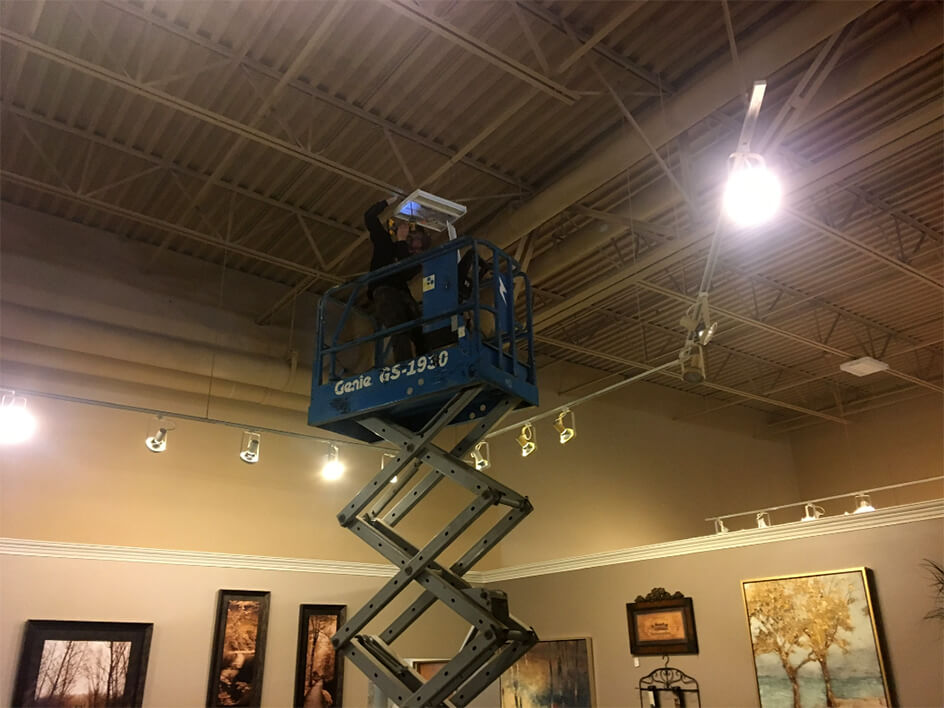 With over 20 years' experience in commercial remodeling and design upgrades, you can count on Ace Electric to assist you in the planning, designing, and installation of all your commercial electrical needs. We offer affordable solutions for any desired outcome and have the expertise to see it through from start to finish, no matter how big or small your vision may be.
Commercial Remodel Design Build
Temporary Power Supplies
Finishing Trim
Lighting Upgrades
LED Retrofits
Energy Saving Upgrades
Electrical Panel Upgrades
Power Consumption Meters
Electrical Code Updates
Wiring Updates
Whether you already have a plan in place, or need help designing your new lighting configuration, the professionals at Ace Electric can help you achieve all your desired remodel and upgrade results. Give us a call to day to schedule an appointment with one of our licensed electricians, and let's get your commercial project underway.
Address
 22761 Mule Deer Trail
Box Elder, SD 57719
Phone Number
605-719-7393 (Brad)
Hours
Monday-Friday
8:00 am to 5:00 pm
Contact Us
Address
22761 Mule Deer Trail
Box Elder, SD 57719
Phone Number
605-719-7393 (Brad)