About Us
Ace Electric is locally owned, operated and is a licensed Electrical Contractor in Rapid City, South Dakota.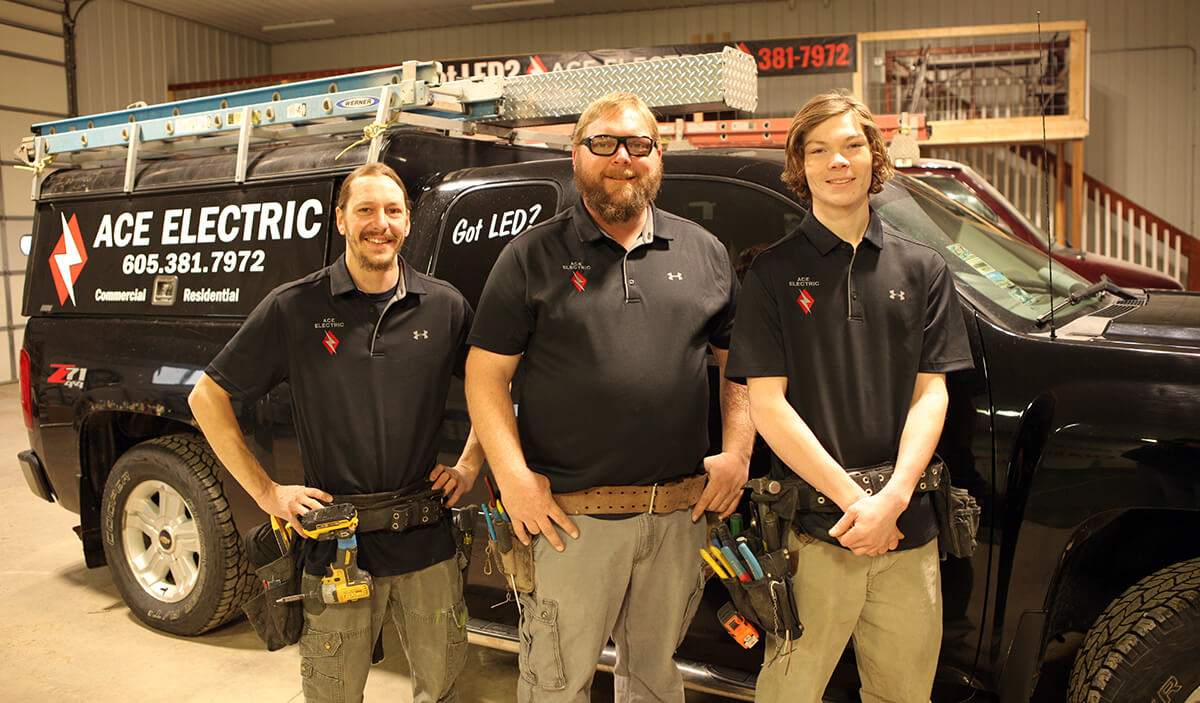 Ace Electric is certified, licensed and insured in the State of South Dakota and does work in Rapid City and the surrounding Black Hills communities. With experience of over 20 years in both residential and commercial electrical work, Ace Electric brings the experience and professionalism that customers look for when they search for an electrician in Rapid City.
So, remember if you're in need of an electrician, no job is too big or too small; we do it all, just give us a call!
Ace Electric is a small business that services local customers and small businesses.  Because of our small nature, we don't have emergency services or a service department.  However, we always promise to be as fast as possible in meeting your electrical needs and always guarantee our work.
Address
 22761 Mule Deer Trail
Box Elder, SD 57719
Phone Number
605-719-7393 (Brad)
Hours
Monday-Friday
8:00 am to 5:00 pm
Contact Us
Address
22761 Mule Deer Trail
Box Elder, SD 57719
Phone Number
605-719-7393 (Brad)